Search Protein
Search for a Protein or paste a Protein Sequence at the Enter Protein Sequence text area. If you don't have any sequence then you can search for the sequence by typing either the Gene name or the GenBank Number.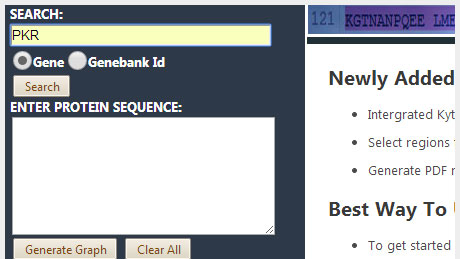 Choose Protein Sequence
You can select the sequence from Gene information display page by clicking on 'Select Sequence' button, which will automatically refresh the Protein Hydoplotter page and place the Gene information in appropriate input boxes.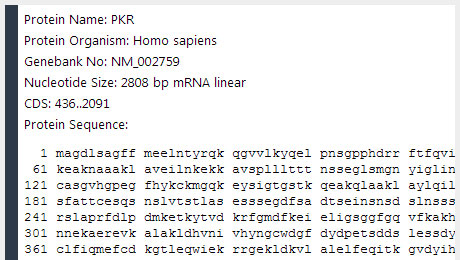 Protein Sequence With Antigenicity
Select region on line graph and it will highlight the corresponding area on the sequence panel.

Hydrophobicity and Hydrophilicity
View Kyte-Doolittle Hydrophobicity and Hopp-Woods Hydrophilicity Plots together for easy comparison
Hydrophobicity
Interactive Line graph based on Kyte-Doolittle hydrophobicity scale.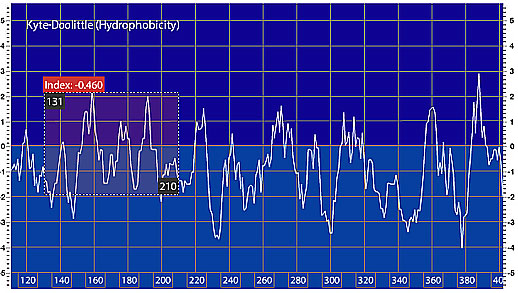 Hydrophilicity
Interactive Line graph based on Hopp-Woods hydrophilicity scale.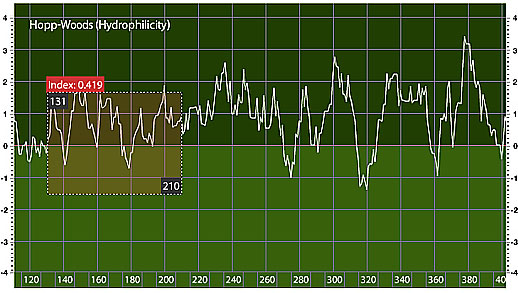 More than just the graphs
You can get to see the properties of complete sequence or the selected fragment by click of a button & generate PDF reports for your experiment

Amino Acid Properties
You can also view important properties of complete sequence or selected fragment in a separate pop-up window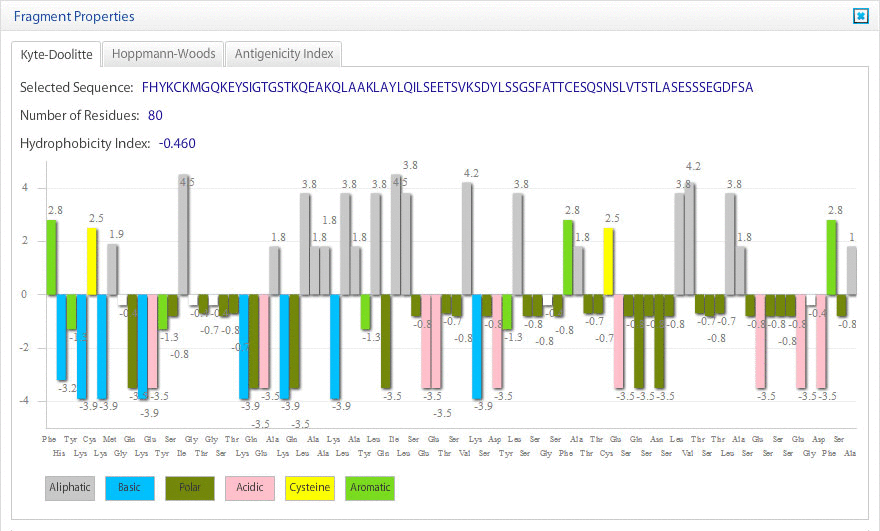 Powerful, advanced features
Antigenecity graph
Quickly monitor your team's status and progress to prevent bottlenecks
Sequence properties
SSL secure 256-bit encryption, just like banks. Hosted in a secure, fully redundant data center with security certifications
View fragment views
Stay in sync with your teams and create new tasks without leaving Gmail or Outlook
Take pdf print out
Meet regulatory and data privacy needs and leverage your existing security infrastructure with our On-premise option